Introduction to Cognitive Neuroscience
Study the roles of the various areas of the brain in carrying out cognitive processes with this free online course.
Publisher:

NPTEL
This free online course will introduce you to the functions of the different parts of the brain and their various methods of communication that enables the manifestation of cognitive processes. This course will also feature the different methods adopted by neuroscientists in studying the activities of a sound brain or an impaired brain. This course will be beneficial to those studying psychology, neuroscience, or any related field of study.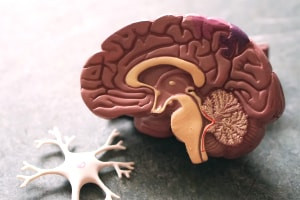 Duration

1.5-3 Hours

Accreditation

CPD
Description
In this free online course, you will learn how the different regions in the brain interact to carry out various mental processes such as memory formation, learning, attention, decision making and many more. The course begins by examining the history of cognitive neuroscience. The definitions of some important terms will also be given. Some techniques and methods that are commonly used in studying a normal brain and those used in studying a damaged brain will also be analyzed.
Next, the various parts of the brain and their functions are explained in detail. The inner workings of neurons, its various parts and their functions as well as how they transfer information to various parts of the brain will be explained. Also, the two types of nervous system are also discussed. You will learn how the components of the sections of the nervous system and the individual roles of the various regions work, to enable proper functioning of the brain and the entire human body by extension.
This course will be of interest to students studying neuroscience, psychology or any related fields. It will also be beneficial to those who simply want to better understand how the brain works to improve their knowledge. Start this course today.
Start Course Now