Instagram Marketing Using Hashtags Promotion Strategies
Learn how to market your business successfully on Instagram using hashtags with this free online course.
Publisher:

Ustin Kompaniets
Did you know that using hashtags as a marketing tool is the only ethical way to develop your Instagram account? This course will provide you with a thorough understanding of how Instagram marketing works and the process of determining which technique is ideal for you. You will explore the best ways to find trending Instagram hashtags by using real-life examples. Learn where to look for popular Instagram hashtags and how to use them effectively.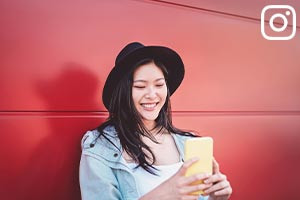 Duration

1.5-3 Hours

Accreditation

CPD
Description
Instagram marketing entails promoting a brand using Instagram to reach a large audience, raise brand awareness, and improve sales. Hashtags aid in the discovery of content in on-platform searches, allowing it to broaden its horizons. This course will walk you through a comprehensive step-by-step strategy for growing your Instagram account with hashtags. It seeks to address the most often asked questions, such as "Do I Really Need to Use Hashtags?" "How can I tell if a hashtag is effective?" "What happens if I don't use hashtags in my posts?" It begins by discussing the fundamentals of hashtags. You will comprehend how to make the most of hashtags by understanding their benefits and rules. In addition, you will also discover where to utilize them in your profile and how to follow various kinds of hashtags.
The following section explains the notion and advantages of general and targeted hashtags. You will explore their distinction and the process of utilizing them to your benefit. In addition, the procedure for identifying high-converting hashtags is also explained. Next, you will be taught about the ways of getting into the Instagram top nine recommendations section. You will discover the techniques for making your content appear on the first screen of an Instagram search. Following that, you will learn how to utilize Instagram search engine optimization (SEO) to enhance your profile's visibility. You will explore a few growth hacking techniques that will assist you in gaining the desired number of followers much more quickly. This will entail the procedure of distinguishing your profile from that of others. Further, the method for locating the best hashtags for your Instagram account is also described.
The last section of the course explains the best practices and the importance of creating your own branded hashtags. You will discover the procedure for using community, evergreen, and other well-known hashtags. This includes the process of locating and correctly utilizing trending Instagram hashtags. Following that, you will explore various Instagram marketing apps and services, such as hashtag research applications for computers and mobile to automate this process. Finally, you'll discover how to use hashtags on Instagram without making common mistakes. It is critical to have solid Instagram marketing strategies in place if you want to gain the desired followers. This course will teach you how to create engaging content for your audience, how to identify and develop the proper hashtags on Instagram, and everything else you need to know to maximize your account and win at Instagram.
Start Course Now