How to get Angel Investors Supporting Your Business
Learn what Angel Investors do and how to get them to invest in your business straight from Ron Conway and Mike Maples.
Publisher:

Stanford
This free online course on securing finance and winning over angel investors features Ron Conway and Mike Maples. Together they will discuss what an Angel Investor can do for early-stage companies and what criteria investors use to give financial backing to companies. They will explain how investors assess failure and success, and also give valuable advice to start-ups. You will also learn where the term 'Angel Investors' came from.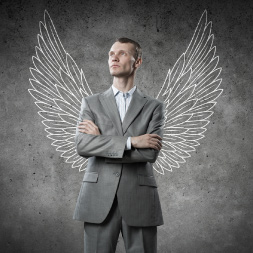 Duration

1.5-3 Hours

Accreditation

CPD
Description
This course begins by teaching you how to get angel investors to support your business. The term 'Angel Investors' started in the 1930s when people invested in movies that were being produced in Hollywood. The term carried its way into the technology sector and today 'Angel Investor' describes an individual who invests in an early-stage company or start-ups. With this course, you will learn exactly what Angel Investors do which include funding, staffing, and more.

You will then learn how to assess failure and success. This course will discuss that failure does not mean a bad investment. You will also study the important transition process from being an Angel Investor company to Venture Capitalists. You will look into the ecosystem in Silicon Valley which has so much competition that there is a great return for investors and entrepreneurs. You will also learn how to become an Angel Investor.

Ron Conway and Mike Maples are from Angel Investors LP & Maples Investments who eagerly share their insights into business startups and investing. Few people can advise on angel investing better than them. Upon the completion of this course, you will gain a better understanding of the process when applying for financial support and raising angel investment capital from Angel Investors. Check out this course and learn from these Angel Investors now!
Start Course Now