Financial Management for Managers - Risk Analysis
This financial risk management course includes techniques of financial risk analysis that are essential for managers.
Publisher:

NPTEL
Financial Risk Management for Managers - Risk Analysis' is a free online course that teaches you the basic concepts as well as techniques of risk analysis for effective and efficient financial risk management. Learn about the importance of conducting a risk analysis for capital budgeting, techniques of risk analysis, and strategies for managing risk. Register for this course today and develop your career as a finance professional.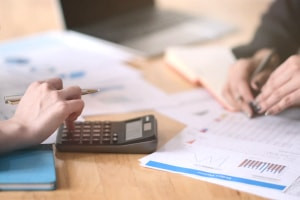 Duration

4-5 Hours

Accreditation

CPD
Description
Financial managers are largely responsible for maintaining financial status and analyzing risk levels for financial planning in organizations. This free online financial risk management course from Alison teaches you the crucial aspects of risk analysis for capital budgeting purposes in organizations. The 'Financial Risk Management for Managers - Risk Analysis' course begins with a discussion of the risk element in investment proposals and the techniques for financial risk analysis.
Next, you will study the sources of financial risk and different perspectives of risk. You will also analyze various techniques of risk analysis such as sensitivity analysis, scenario analysis, and break-even analysis. Then, you will learn about the major types of break-even analysis and how to calculate the break-even point. You will also learn about the elements of Hiller's model and the process of a simulation analysis. You will study the steps in developing a decision tree for decision tree analysis, along with corporate risk analysis. Finally, you will study the strategies of managing financial risk and the methods of project selection under risk.
This financial risk management course will enable you to acquire knowledge about the world of finance from the perspective of financial risk analysis techniques, which are essential for capital budgeting and successful financial risk management. So, if you're interested in financial risk management as a career, a Finance professional looking to enhance your skills, or simply an individual with an interest in gaining knowledge of financial concepts, then check out this financial risk management course today and start taking your career and knowledge to the next level.
Start Course Now