Managerial Economics - Demand Forecasting and Theory of Production
Boost your managerial skills by mastering demand forecasting and production theory with this free economics course.
Publisher:

NPTEL
Delve into the world of demand forecasting and production theory with this free online course. Study subjective demand forecasting methods and the quantitative methods available. Regression analysis along with the theory of production, taking into consideration production factors such as labour and capital, are addressed. Estimate the future demand for a product using the law of diminishing returns in this useful managerial economics course.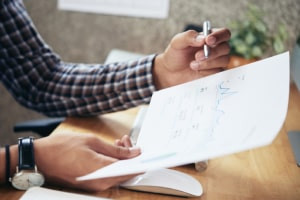 Duration

4-5 Hours

Accreditation

CPD
Description
Imagine having the ability to make accurate estimations about customer demand in the business world. This course in demand forecasting and production theory introduces you to the concept of 'prediction' and how to predict the likely need for a firm's product, highlighting production function factors. Both the subjective and quantitative methods for doing so will be discussed. You will specifically be taught about econometric methods (or 'the application of statistical methods to economic data in order to give empirical content to economic relationships') and how to make use of statistical tools. The course will discuss regression analysis, its problems and proposed solutions.
Next, you will be taught about the theory of production, learning mainly about the factors of production. Labour and capital will be covered, along with the production function. You will work through the law of diminishing returns, with emphasis on how the rational producer can operate. By the end of the course, the producer's equilibrium conditions and the optimal combination of inputs will be addressed, along with the effects of changes in input prices.
Finally, demand forecasting is dealt with, a very important skill for any business, sales or production manager to master. The course will be of great interest to anyone studying business management, especially specializing in demand forecasting and production management. Managers of commercial departments will benefit from taking this comprehensive managerial economics course.
Start Course Now