Economic Development and Future Energy Systems
Learn how energy system training helps in overall energy point of view and the renewable investment trend for projects.
Publisher:

NPTEL
This economic development training course will present you with the main calculations for energy project financing, along with the input/output analysis and its application on energy systems. You will also learn about methods of pollution reduction, and the investments in the energy industry as well as in pollution. Finally, you will be presented with the energy return on investment and the future of energy systems.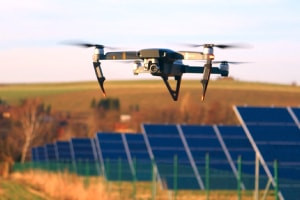 Duration

5-6 Hours

Accreditation

CPD
Description
This future energy systems and economic development training program introduces you to economic development with regard to energy systems and the future energy systems available to us. The world relies heavily on fossil fuels as we know but what are the opportunities available to us and to major economies to change this? There are many options to move from a fossil dependent energy system to a renewable and environmentally friendly energy system. The course will look at the options out there and how they could contribute to the economic development of different countries.
You will be introduced to the main calculations necessary, and energy project financing which will include: resource and non-resource, debt versus equity, interest rates, and risks and return. You will learn step by step how to calculate the financial aid needed for an energy project, including a look at how much debt and equity it should take and how to configure it with the necessary calculations.
In addition to this, you will also learn the input/output analysis and its application to energy systems, alongside the overall impact at a larger scale, such as at the societal, city, regional, or country level. The impacts of the energy sector on the rest of the economy will be explored along with the possibilities of trying to reduce pollution and the investments in the industry. You will be taught the input-output analysis and you will be able to show how it can be used for the energy sector. You will learn the lifecycle of greenhouse gas and the impacts of a coal-based power plant. Finally, you will learn the future of the energy system in terms of the energy transitions, the challenges, the impacts on the economy and on the job market.
Start Course Now