Diploma in Strategic Management - Revised
Learn about the management processes that take place in an organisation and how these processes are affected by the implementation of strategies.
Publisher:

NPTEL
This free online Diploma in Strategic Management certification course will teach you techniques, from strategic flexibility and strategic competitiveness, to internal and external analysis. Strategic Management plays a crucial role in management decision-making processes, which makes people with strategic management skills highly valuable. By the end of the course, you will have gained a respected skillset, and big boost to your résumé.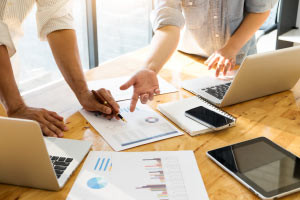 Duration

10-15 Hours

Accreditation

CPD
Description
This course, the Diploma in Strategic Management will introduce you to the strategic practices and procedures used by top management to achieve major goals and initiatives within an organisation. You will begin by learning what a mission statement is and how effective mission statements add focus to the organization's efforts. The importance of a strategic plan in determining long-term decisions including an organization's objectives, goals and course of action will be explained to you. You will discover the difference between operating decisions and strategic decisions and what a strategic management decision process involves.
The course then introduces you to the decision-making process involved in strategic management. This process will teach you about important decision-making steps, from determining the mission or purpose of an organization to specifying objectives and goals to formulating a strategic plan and through to monitoring, reviewing and evaluating the strategic plan.
The course also covers important topics in strategic management, such as strategic competitiveness, strategic risk, strategic flexibility, and internal and external analysis and what role they play in the decision-making process. Importantly, the course reviews the concept of implementing strategy and describes who will carry out the strategic plan and what should be done to align the company's operations in a new direction. You will then learn about business functions and the factors differentiating Stage I, II and III companies. The course introduces you to the important issues involved in corporate strategy such as directional strategy, portfolio strategy and parenting strategy.
Finally, you will learn about tools and techniques that are used as part of the corporate strategy process.This Diploma course will be of great interest to all professionals working in management and to all learners who would like to learn about the role of strategic management in business.
Start Course Now