Diploma in Emotional Intelligence
Learn the skills needed to develop emotional intelligence that influence self-awareness in this free online course.
Publisher:

EI4Change
This free online diploma course goes into detail about Emotional Intelligence (EI). Learn how Emotional Intelligence skills impact upon your work and your personal life through how you combine your thinking with your feelings in order to build good quality relationships and to make good authentic decisions. Start learning how you can use your Emotional Intelligence to develop your self-awareness, work with emotions and manage stress today.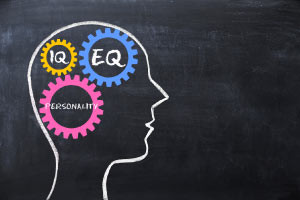 Duration

15-20 Hours

Accreditation

CPD
Description
This Emotional Intelligence Diploma course is made up of a series of modules that explore the different components that make up emotional intelligence. The course is made up of a series of video lessons, downloadable resources and a series of practical activities that you can print off and work with away from the course. The course is structured to cover emotional intelligence in detail giving you an understanding of emotional intelligence, how it is important in work, social settings and at home, and how you can develop your emotional skills.
The main elements of emotional intelligence that are covered are: Introduction to emotional intelligence and working with Mindfulness; You'll learn about critical thinking, self-awareness, and self-perception. The course will also introduce you to interpersonal skills, and working with behaviour and behavioural preferences. You'll learn about effective decision making, stress management, as well as leadership, teamwork and team resilience.
The only way that you can develop emotional awareness is by reflecting, taking some action and getting some feedback. There are practical activities for you to complete throughout to give you some insights into how you are currently working with that element of emotional intelligence and what you need to do to improve. You won't be able to develop your emotional intelligence by going through a few online modules and from these you can put together a plan to help you to train your emotional intelligence. Start your learning now, and develop valuable skills in emotional intelligence.
Start Course Now