Understanding British and Indian Poetry
See the 'Empire write back' with this free online poetry course as we analyze English verse from India and Britain.
Publisher:

NPTEL
This free online course explains the impact of post-colonial verse on various poetic movements across Britain after 1950. How do the themes and techniques of post-war British poets compare to those of their Indian counterparts? We answer such questions and examine the peculiar problems facing Indian English poets and the solutions they found. Sign up to learn how writers from the Sub-Continent affected the art produced by their former colonizers.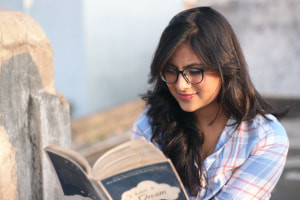 Duration

3-4 Hours

Accreditation

CPD
Description
Contemporary British and Indian English verse forms part of the post-colonial poetic genre and traces its roots to modernism. This course looks at some post-1950s British and Indian poetry and places them in their wider historical and literary contexts that informed their styles and themes. This course takes you through different movements that developed in contemporary British poetry, which are often grouped according to geographic locations. We introduce you to many poets, including members of the famous Alvarez and Hobsbaum groups, to provide a deeper appreciation of the dialogue between these two important literary traditions.
The course then moves on to some essential British poets of this era like Seamus Heaney, Carol Ann Duffy and Simon Armitage. We look at their exciting and seminal poetry while carefully making connections between the verses, their meaning and their context. This brings us to Indian poetry written in English, sometimes considered the oldest form of Indian English literature as it managed to successfully 'nativize' English to reveal a more authentic local zeitgeist and philosophy. This section describes the key features that sets Indian English poetry apart before moving into a comparison of verse from the colonial and nationalist period. We then investigate the post-Independence period and its role in laying a foundation for Indian English poetry, examining in depth various problems relating to audience, publication and reception and how they were solved.
We focus on some influential poets who contributed significantly to this genre: Nissim Ezekiel, Kamala Das, A.K. Ramanujan, Jayanta Mahapatra and Rukmini Bhaya Nair. We take a deep dive into their verse to find deeper meanings, a useful skill that transcends poetry and is useful in decoding any text. This course explains the literary influence of post-colonial poetry and how such verse informs a new way of looking at culture and history. We also provide new tools with which to find meaning in a rapidly changing world as we examine the success that Indian poets enjoyed in 'nativizing' English to impact poetry both at home and abroad.
Start Course Now