Applied Psychology - Introduction to Consumer Behavior
Learn about the theory of consumer behavior and marketing strategies with this free applied psychology course.
Publisher:

NPTEL
This free online applied psychology course will give you a strong introduction to consumer behavior and the psychological processes behind how consumers make their decisions. In the modern world, it is essential for marketing professionals to be able to understand the psychological processes behind a consumer's buying decisions. This can really help marketers implement marketing strategies and create brand personalities. Start learning, today.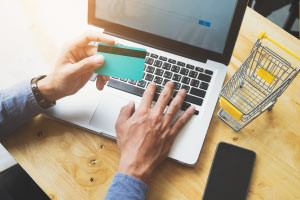 Duration

1.5-3 Hours

Accreditation

CPD
Description
Consumer Behavior is dynamic and interactive in nature. It involves the process of mutually beneficial exchange between the buyer and the seller and continues after the sale has been done. This applied psychology course will teach you the nature and scope of human behavior. You will learn the role of buyers, analyze the marketing environment, and learn different marketing strategies including the 4Ps. The course will also discuss the importance, evolution, and interdisciplinary nature of consumer behavior.

The course will then discuss the definition of decision making. You will learn the five buying roles which include the initiator, the influencer, the decider, the buyer, and the user. You will study the art of problem-solving, the five stages in the consumer decision-making process, and the implications for a marketer. You will study the major decisions taken by consumers in relation to what they buy, how much they buy, where they buy, when they buy, and how they buy.

Understanding the dynamics of the consumer decision-making process can help an organization identify opportunities and fight threats. This free online Applied Psychology - Introduction to Consumer Behavior online course will help you understand how and why a consumer makes a decision. You will also learn how you, as a marketer, may influence the thoughts of consumers in order to promote your brand, product or services so make sure to check this course out.
Start Course Now