Animated Lettering Using Procreate - Beginner to Advanced
Learn the steps involved in creating simple to advanced animated letters using Procreate in this free online course.
Publisher:

Akanksha Rawat
Have you ever wanted to include animated lettering in your digital artwork? Procreate is graphic editing software with animation features accessible to both beginners and experts. Discover the program's interface by examining the various panels and tools used to create animated letters. Learn about processes such as layer positioning, required to create both simple and complex letter animations, and enhance your skills as a digital artist.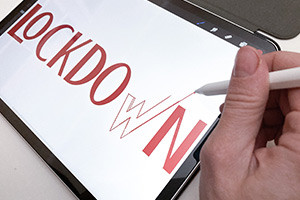 Duration

1.5-3 Hours

Accreditation

CPD
Description
Digitalisation has made it easier than ever to create, edit and animate artworks and designs. There are numerous applications on the market for designing and illustrating purposes, accessible to everyone from tech giants to freelance designers working from home. Procreate is one such 'raster' graphics editing application, popular for creating digital illustrations and hand letters for art projects in any field. An easy-to-use application, Procreate offers a wide array of controls and tools but is straightforward to learn and accessible for beginners. Not all illustration and graphics software allows for the creation of animations, but Procreate offers this in its program, making it a popular choice amongst digital artists. This course delves into the use of Procreate to design simple to complex letter animations to help you not only elevate your art but your animation skills too.
To begin, you will be introduced to the interface of Procreate, which includes a tutorial on the various panels and tools offered. Following this, a simple animation will be designed to show you how easy it is to use this application. How-to steps and an explanation of why each step plays a significant role in the creation of perfect animation will be provided. Afterward, a simple letter animation project will be demonstrated. You will also learn how various panels can be used to add effects to simple or complex animations. The positioning of layers in any project is a critical factor in the successful outcome of an animation, so study how to position layers in a particular sequence and use layer masks to conceal and reveal parts of a layer.
Procreate offers functions like 'oscillations' and 'ping-pong' to give different effects to animation and this course presents a project that demonstrates the use of these features. Finally, a complex animation that illustrates multiple words will be explained with detailed steps on how to create this for yourself. Animation is not everyone's cup of tea but Procreate offers a simple interface and easy-to-understand controls for individuals who wish to pursue animation and illustration as their career choice. This is a fun and easy-to-understand course and can be taken by anyone who wishes to learn simple or complex letter animations, either for fun or professionally. Take advantage of this opportunity and step up your animation game to impress anyone around you. Enrol now!
Start Course Now