Advanced Diploma in Brain and Behaviour
Learn about the various cognitive processes in the brain, that influence human behaviour, in this free online course.
Publisher:

NPTEL
This free online course will give you a better understanding of how the different parts of the brain interact to carry out a variety of mental processes such as thinking, learning, decision making and more. This course will also feature the different methodologies adopted by neuroscientists in studying the activities in the human brain. Anyone who has an interest in neuroscience, psychology or any related fields, will benefit from this course.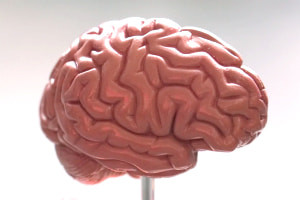 Duration

15-20 Hours

Accreditation

CPD
Description
In this free online course, you will learn how the different cognitive processes of the different regions in the brain interact to carry out various mental processes such as; memory formation, learning, attention, decision making and many more. The course begins by examining some techniques and methods that are commonly used in studying a normal brain and those used in studying a damaged brain.
Next, the various parts of the brain and their functions are explained in detail. The inner workings of neurons, as well as the nervous system, are also discussed. The neuroscience of sensation and perceptions, which analyzes the importance and peculiarities of each of the various sense organs, will be explained. The topics will focus on the neural mechanisms behind attention, memory, emotions and language.
The final part of the course will discuss the neuroscience of social cognition which highlights the mental processes that enable proper social interactions between humans. This course will be of interest to students studying neuroscience, psychology or any related field. It will also be beneficial to those who simply want to better understand how the brain works to improve their knowledge. Start this course today.
Start Course Now